Reflective Truck Lettering
Truck Grpahics Solutions | Located outside Philadelphia, PA serving you nationwide.
Reflective Truck Lettering & Wraps
When you are looking for reflective truck lettering or graphics in Bucks County, look no further than Slicks. It is very important to consider various reflective material options. Traditionally, leaders 3M and Avery Dennison have produced reflective vinyl with special glass beads.  As a result they would only reflect light directly back to its light source. As an example, consider a back door of a box truck wrapped with a reflective film like 3M 680. This is a reflective wrap film that would only illuminate 100% when car headlights are directly behind that truck wrap. It is very effective to help promote a bright, energetic message after the sun goes down throughout Pennsylvania. However, there have been new advancements to consider. These new additions to the reflective line up allows even better visibility for your reflective truck wraps and lettering.
We provide the best in truck wraps and lettering!​
3M IJ780 is our solution to next level reflective wraps and graphics. This film allows a light source (your potential customer) to emit light at any angle. The reflective truck wrap and the section illuminated will glow at full impact. In essence, your reflective graphics will stand out with a 180 degree perspective! Anybody following your vehicle with almost any light source will make it glow.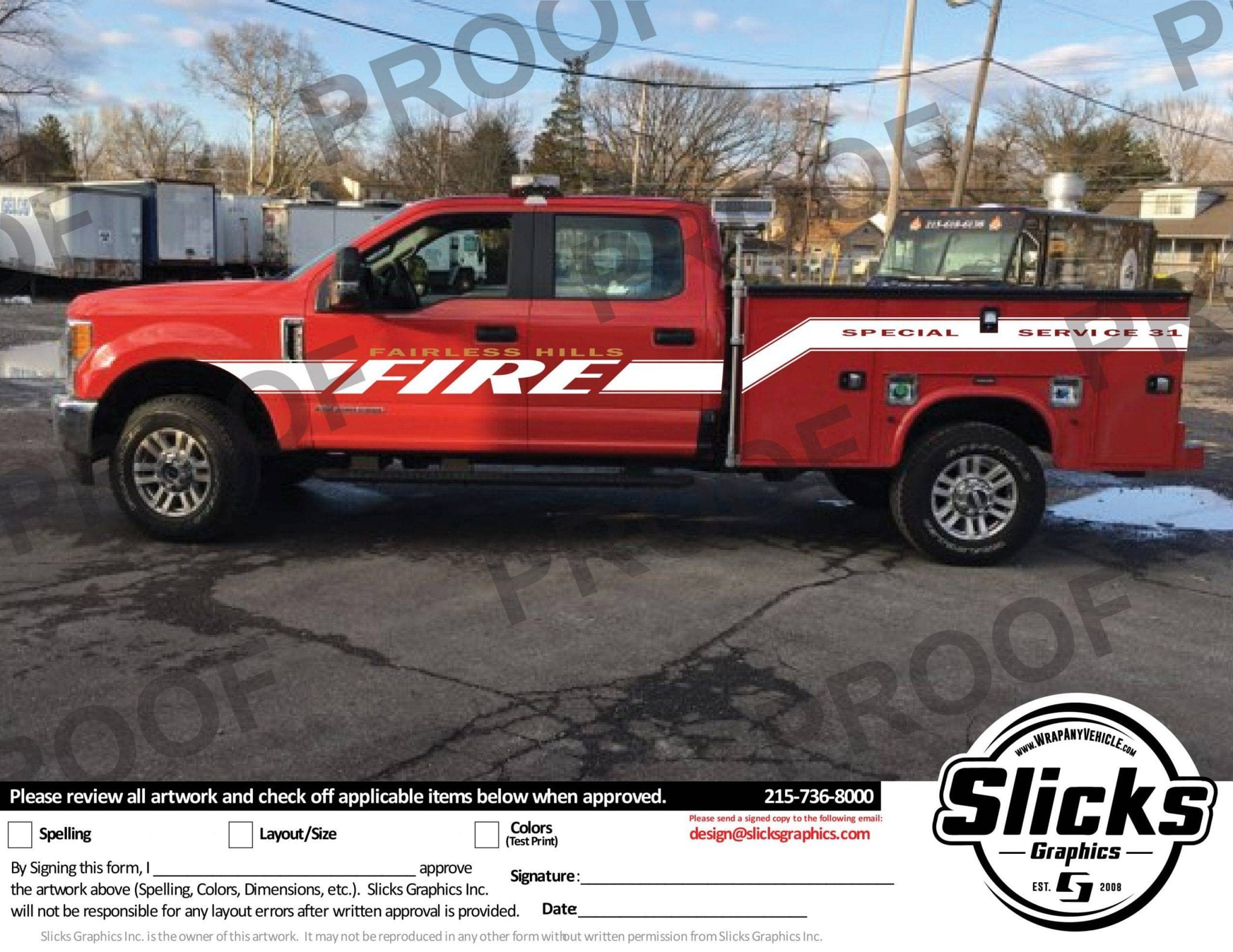 Here is an example of a reflective truck graphic proof for the local, Fairless Hills Firehouse. The reflective film helps makes this truck stand out and look good at the same time!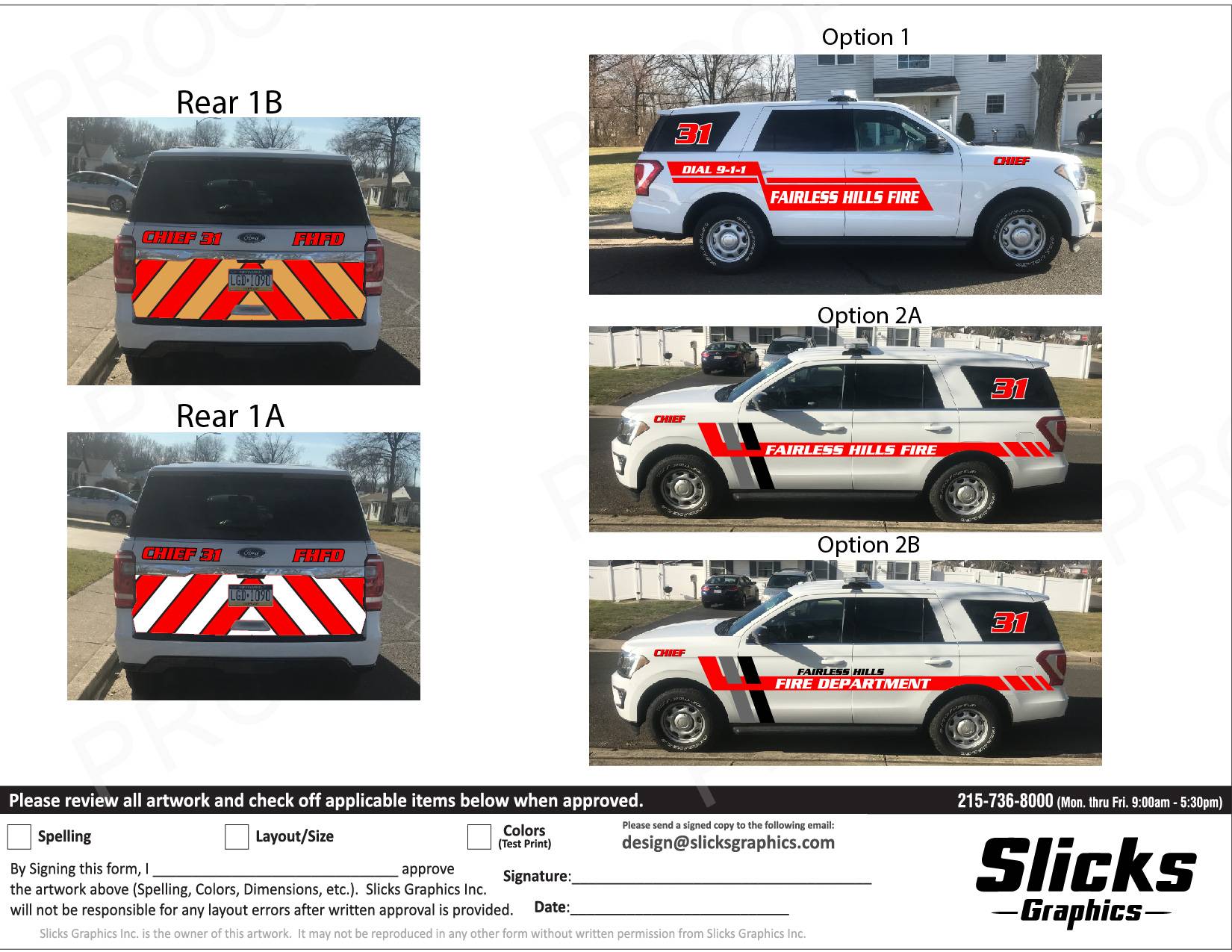 Here is an example of another firehouse reflective graphics. There are several ways you can incorporate reflective film to your vehicle wrap!
Reflective graphics helps make night driving safer for Bucks County PA!
Outside of looking great, reflective truck lettering and wraps are a great option for any company that works into the night. The reflective vinyl makes your vehicle more visible, which while driving at night also means safer. It attracts attention of potential customers but also makes sure your vehicle is visible by other drivers. Reflective lettering and wraps can be beneficial for emergency service providers, late-night towing, party services and other bushiness that continue to "after hours".
For more information on our reflective vehicle graphics, please check out our vehicle wraps page, or contact us via phone at 215-736-8000 at your earliest convenience. To contact us via email, please complete our contact form on our contact page. We proudly provide truck graphics and vehicle wraps for Bucks County PA and the greater Philadelphia areas.
Check Out Our Other Great Products...